Roasted Specialty Coffee Arabica Mangkuraja (Original)
KOFFIKU Surabaya presents Roasted Specialty Coffee Arabica Mangkuraja (Original) Arabica coffee, one of the most common types of coffee we found and is the first type of coffee to be found and cultivated. Further info : http://indonesiaexports.info/products/indonesia-coffee/ WA. +62811314212
Price
:
$14 - $17

/ Kg

Currency
:
USD
Min. Order
:
12 Kg
Stock
:
1000 Kg
KOFFIKU Surabaya presents Roasted Specialty Coffee Arabica Mangkuraja (Original)
Arabica coffee, one of the most common types of coffee we found and is the first type of coffee to be found and cultivated. Arabica coffee contains caffeine of 0.8 – 1.4%. This coffee could be one of the most dominating types of coffee in the world.
Mangkuraja specialty arabica original is the best from Indonesia. It is an exclusive selection of the finest, limited specialty Arabica coffee from the Mangkuraja Coffee Estate. The estate is situated at an altitude between 1,100 to 1,300 m on the cool and pristine western slopes of the Bukit Barisan Mountains in the South Sumatran Highlands, Indonesia. Tranquil and vivid landscapes fully encompass the Mangkuraja Estate, which co-exists in perfect harmony alongside lush rainforests, flowing rivers and natural springs. This full-bodied, medium acidity Mangkuraja coffee is renowned amongst discerning coffee connoisseurs for its uniquely rich aroma and flavor, with notes of exquisite leather and fruit; it will certainly provide an exuberant and memorable coffee experience.
The Coffee brand can be rebranded by requested customer's brand and also the packaging can be customized as per customer's request (term and condition applied)

Specification :
Weight: 250 grams
Grade: AA
Moisture: 12.0% max
Foreign matters: 0% max
Broken beans: 0.5% max
Black beans: 0% max
Screen 17: 80% min
HS Code: 090121
MOQ: 12 Kgs (0.1 Cbm)
Production capacity : 10 tons per month
By default, we provide beans, but it can be ground as per requested from coarse level to fine level depends on customer's need.
METHOD OF PACKAGING
250 grams using Red Zipper Flat Bottom Pouch (Polycarbonate Food Grade)
Bag dimension 9.5 x 6 x 20.5 cm
Bulk quantity (1000 grams, 5000 grams) Jutebag (roasted bean)
Polybag 150 mic. Thickness for ground coffee
1 Box contains 12 Bags @ 250 grams with total 3000 grams per box.
Box Dimension = 38.5 x 28 x 22.5 cm = 0.0243 CBM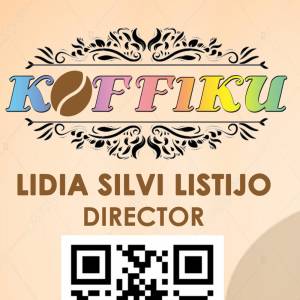 CV. Freysea Indo Citra
Indonesia
CV. Freysea Indo Citra established on 2018 at Surabaya East Java as a company that moves in providing various kind of spices and any other product that resources from Indonesia.
---
Open

: 1 year

100 %

Positive Feedback