SANKEN EL-10R4D/L
Sanken EL-10R4D/L merupakan ac dengan Large Blue Fin Evaporator yang mampu meningkatkan pertukaran kalori bear sehingga lebih cepat mendinginkan ruangan dengan alami dan lebih hemat listrik. Air conditioner ini memiliki diameter Cross Flow Fan lebih lebar mampu mengalirkan udara dingin lebih banyak
| | | |
| --- | --- | --- |
| Price | : | Contact Us |
| Currency | : | USD |
| Min. Order | : | 100 Unit |
| Stock | : | 1000 Unit |
SPESIFIKASI
Tingkat Hemat Energi / EER:-
Ranking:-
Panel Assy: Putih
Cabinet Assy: Putih
Masukan Daya Minimum: 650 Watt
Masukan Daya Maksimum: 884 Watt
Masukan Arus Minimum: 2.9 Ampere
Masukan Arus Maksimum: 4.0 Ampere
Tekanan Rendah Maksimum: -
Tekanan Tinggi Maksimum: -
Tegangan: 220 V
Frekuensi: 50 Hz
Kapasitas Pendinginan: 9000 Btu/h
Jenis Refrigeran: R410A
Berat Refrigeran: 440 g 
Arus Motor Fan:0.31 Ampere
Kapasitor Motor Fan: 2.5 µF ± 5% / 450VAC
Daya Motor Fan: 24 Watt
Kapasitor Kompressor Fan : 25µF ± 5% / 450VAC
Berat Bersih Unit Indoor: 6.5 Kg
Berat Kotor Unit Indoor: 8.5 Kg
Dimensi Unit Indoor : 700 x 200 x 260 mm
Dimensi Kemasan Unit Indoor: 775 x 260 x 324 mm
Berat Bersih Unit Outdoor: 21.5 Kg
Berat Kotor Unit Outdoor: 24 Kg
Dimensi Unit Outdoor: 760 x 235 x 530 mm
Dimensi Kemasan Unit Outdoor: 815 x 325 x 580 mm
FITUR : 
Low Watt Technology
Rancangan mekanisme hemat konsumsi listrik dan optimal dalam pendinginan.
Auto Restart
Apabila listrik padam saat ac beroperasi, ac akan otomatis bekerja kembali pada saat listrik hidup.
Blue Fin Evaporator
Mampu meningkatkan pertukaran kalori besar, sehingga lebih cepat mendinginkan ruangan dengan alami, pastinya lebih hemat listrik.
Germicidal Filter
Mampu secara bersamaan menyaring debu & bakteri, menciptakan ruangan lebih bersih & sehat.
Low Noise Cross Flow Fan
Diameter Cross Flow Fan lebih lebar, mampu mengalirkan udara dingin lebih banyak dan tidak berisik.
Timer
AC dapat beroperasi secara otomatis sesuai dengan pengaturan waktu yang telah ditentukan.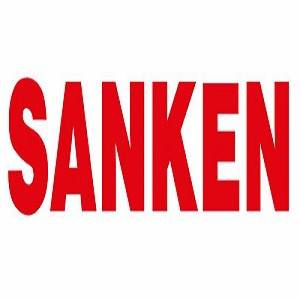 PT. Istana Argo Kencana
Indonesia
Sanken is an electronics and household appliances company that has been established since 1995, based in Jakarta, Republic of Indonesia.
---
Open

: 24 years

100 %

Positive Feedback