SANKEN ESA-12D / L
Sanken ESA-12D / L is an air conditioner with a Large Blue Fin Evaporator that can increase the exchange of bear calories so it cools the room more naturally and is more economical. This air conditioner has a wider Cross Flow diameter Fan capable of flowing more cold air.
| | | |
| --- | --- | --- |
| Price | : | Contact Us |
| Currency | : | USD |
| Min. Order | : | 100 Unit |
| Stock | : | 1000 Unit |
SPECIFICATION
Energy Saving Level / EER: **** 
Ranking: 10.90 
Panel Assy: White
Cabinet Assy: White 
Input Minimum Power: -
Maximum Power Input: 1120 
Minimum Flow Input: -
Maximum Input Flow: 5.2 Ampere 
Maximum Low Pressure: -
Maximum High Pressure: -
Voltage : 220 V 
Frequency: 50 Hz 
Cooling Capacity: 12000 Btu / h 
Type of Refrigerant: R410A
Berat Refrigerant: 520 g 
Fan Motor Fan: 0.31 Ampere 
Fan Motor Capacitor: 1.2 µF 
Fan Motor Power: 24 Watt 
Capacitor Compressor Fan: 35µF 
Net Weight Indoor Unit: 8.0 Kg 
Gross Weight Indoor Unit: 10.3 Kg 
Dimensions Indoor Unit: 805 * 194 * 285 mm
Dimensions of Indoor Units: 870 * 270 * 360 mm 
Net Weight Outdoor Unit: 30 Kg 
Gross Weight Outdoor Unit: 32.3 Kg 
Dimension of Outdoor Unit: 770 x 300 x 555 mm 
Dimensions of Packaging Outdoor Unit: 900 x 345 x 585 mm
FEATURES:
Vit C
Contains antioxidants to counteract free radicals, maintain skin smoothness, slow down the aging process and make the body always healthier and fit.
Auto Restart
If the electricity goes out when the air conditioner is operating, the air conditioner will automatically work again when the electricity is on.
Blue Fin Evaporator
Able to increase large calorie exchanges, so it cools the room more quickly with natural, certainly more efficient electricity.
Germicidal Filter
Able to simultaneously filter dust & bacteria, creating a cleaner & healthier room.
Low Noise Cross Flow Fan
Cross Flow Diameter Fan is wider, able to drain cold air more and not noisy.
Timer
AC can operate automatically according to a predetermined time setting.
EER ESA-12D / L Rating
Sanken ESA-12D / L AC won 4 stars with a 10.90 index for the energy saving product category according to government regulations, making the ESA-12D / L as an environmentally friendly air conditioner product. The higher the star, the more energy efficient.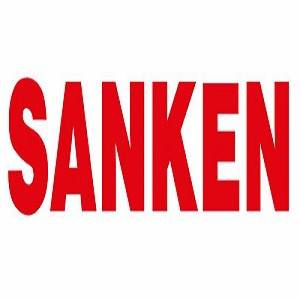 PT. Istana Argo Kencana
Indonesia
Sanken is an electronics and household appliances company that has been established since 1995, based in Jakarta, Republic of Indonesia.
---
Open

: 24 years

100 %

Positive Feedback