Keterangan Singkat :
Sanken TW-8800 mesin cuci dua tabung (twin tub) dengan design yang elegan dan memiliki 3 pilihan warna yang menarik. Dengan teknologi terbaru yaitu X-Tor Technology yang membantu Anda mencuci menjadi lebih bersih, menghilangkan kotoran serta kuman secara menyeluruh tanpa merusak pakaian. Dilengkapi dengan super spin dry membantu mengeringkan pakaian dalam waktu 5 menit. Lebih hemat dan sangat sesuai untuk kebutuhan mencuci keluarga hanya dengan konsumsi daya listrik 250 W serta kapasitas pencucian hingga 8 Kg.
Untuk mencuci yang lebih bersih dan lebih hemat, percayakan pada Sanken.
SPESIFIKASI  :
Warna Panel Atas : White
Warna Penutup Atas : Transparant Blue
Warna Panel Kontrol : White
Warna Bodi Kabinet : White
Tipe Penutup Atas : Transparant
Bodi : Solid
Kapasitas Pencucian : 7 Kg
Kapasitas Ekstraksi Air :-
Tegangan : 220 V
Frekuensi : 50 Hz
Masukan Daya Pencucian Maksimum : 250 Watt
Masukan Daya Pengering / Ekstraksi Air : 107 Watt
Max. Spin Speed :-
Waktu Pencucian : 15 Menit
Waktu pengeringan : 5 Menit
Program Pencucian : Soft, Heavy
Inlet Air : Manual
Alarm Pencucian : No
Perendaman Otomatis : No
Berat Bersih : 18.70 Kg
Berat Kotor : 20.90 Kg
Dimensi Unit : 7500 x 4400 x 9500 mm
Dimensi Kemasan : 7650 x 4600 x 9850 mm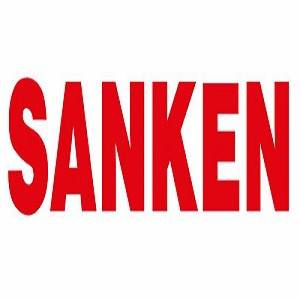 PT. Istana Argo Kencana
Indonesia
Sanken is an electronics and household appliances company that has been established since 1995, based in Jakarta, Republic of Indonesia.
---
Open

: 25 years

100 %

Positive Feedback