Sanken water dispenser HWD-Z86 dispenser duo gallon
Sanken water dispenser HWD-Z86 gallon duo dispenser with Z-Pipe technology, with the ability to suck water to the bottom of the water without residue. Using a stainless steel water tank with stainless steel and qa bactic clean pipe, ensuring the availability of healthy and hygienic water.
| | | |
| --- | --- | --- |
| Price | : | Contact Us |
| Currency | : | USD |
| Min. Order | : | 100 Unit |
| Stock | : | 1000 Unit |
FEATURES:
Stainless Steel Tank
The water tank is made of 100% stainless steel with welding technology from outside the tank & is processed without chemicals, the tank is more hygienic, leak-proof & not rusty.


Comprecool Technology
Thanks to the use of Comprecool (Cooling Cooling) technology, the process of cooling drinking water is faster and can be enjoyed immediately.


Duo Gallon Technology
The duo gallon technology makes your daily needs easier.


Super Hot Instant
Provides hot water with temperatures up to 99 ° C making it suitable for brewing tea, milk, coffee, and even boiling half-cooked eggs and rinsing baby feeding and drinking equipment.


LED display
LCD screen on the front panel that shows hot water temperature and indicator lights, also to control normal, hot and cold water supply needs.


QYA Bacticlean Pipe
QYA pipes are anti-mold, germs & bacteria, ensuring the continuity of water supply remains clean, and does not smell.


Child Safety Key
The hot water taps are used to protect the safety of hot water spills, especially in children.


Water Sensor
The LED light on the screen will blink when the sensor shows that the bottom gallon is up (type two gallons).


Z-Pipe Technology
The pump pipe is made of hygienic stainless steel & anti-rust, the shape resembles the letter Z can reach the most basic gallons, so that water can be pumped without remainder.


Gallon Troley
Troley gallon technology that is removable and makes it easy to place and lift the gallon to the dispenser.
SPECIFICATION:
Front Cover: Crystal Gray
Front Doc: Black
Body: Gray-Platinum Crystal
Voltage: 220 V
Frequency: 50 Hz
Heating Power: 350 Watts
Cooling Power: 85 Watt
Heat Temperature: 78 ° C
Cold Temperature: 9-10 ° C
Super Hot Temperature: 99 ° C
Sterilization Power: -
Pump Power: 4 Watts
Net Weight: 18 Kg
Gross Weight: 20 Kg
Unit dimensions: 310 x 345 x 1050 mm
Packaging dimensions: 350 x 385 x 1090 mm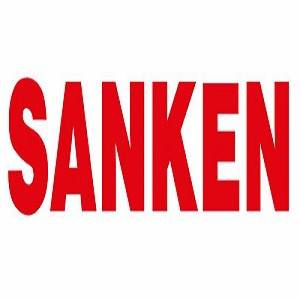 PT. Istana Argo Kencana
Indonesia
Sanken is an electronics and household appliances company that has been established since 1995, based in Jakarta, Republic of Indonesia.
---
Open

: 25 years

100 %

Positive Feedback