MagneO+ Magnesium Oil by BPPT - Medical
MagneO+ is a magnesium mineral supplement in a 60 ml plastic spray bottle, that is strong, easy to use and can be taken anywhere. Relieve joint pain, body ache, muscle stiffness, Insomnia, Migrain, hamstring, inflammation, Asthma, Cramps and acts as natural odor blocker and antiacne
ราคา
:
$7

/ กล่อง

หน่วยสต็อค
:

1000

หน่วย
น้ำหนัก
:

0.1 KG

ปริมาณ
:
MagneO+ is a magnesium supplement in the form of magnesium liquid in a 60 ml plastic spray bottle, that is strong, easy to use and can be taken anywhere because of its practical size.
MagneO+ is the result of research from Biotechnology Agency for assessment and application of Technology under the Ministry of Research and Technology of Indonesia and specially formulated to be absorbed by the body properly and safe to use.
Do you often feel pain on the joints, get frequent cramps, migraine easily, having reguler anxiety, sleeping difficulties, shortness of breath, to high blood pressure? You may be short of magnesium intake.
Magnesium is a mineral in the body that works to work with other minerals, vitamins and nutrients to build better body functions.
1. Control Blood Pressure
2. Maintain Health, Strength and Bone Density
3. Prevent Respiratory Disorders
4. Forming Collagen
5. Reduce the Risk of Psychiatric Disorders
6. Maintaining Heart Health
7. Lower Diabetes Risk
8. Improve the Body Resistance System
9. Supports Body Metabolism Performance
10. Maintain Muscle Health
11. Lowering the Risk of Digestive Problems
12. Reduce the Risk of Muscle Cramps
13. Supports Mineral Absorption
14. Pregnant Women Minerals
When the body lacks magnesium, then the body needs magnesium supplements to maintain health. The best solution to the lack of magnesium is transdermally (through the skin) in a way that is simply sprayed onto parts of our body, especially the sick or scaly back to normal with MagneO+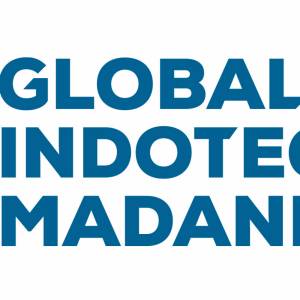 PT. Global Indotech
อินโดนีเซีย
PT Global Indotech Madani, build in the early 2018 to be a leading Indonesian biotech company in healt, functional foods and cosmetics. We focus on creating products that have the capability to sell and compete in the market.
---
เปิด

: 2 ปี

100 %

ข้อเสนอแนะในเชิงบวก